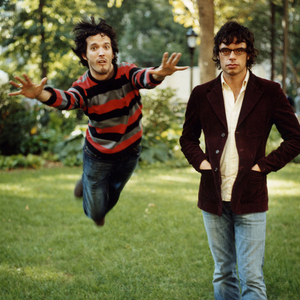 Welcome back to A Geek and His Wife. We do this all the time, what do you mean it's been over two months since we recorded a show? Are you sure you have the right feed? Well, since everyone says that they haven't been getting our recordings that I keep making and putting in a place where I thought everyone could find them, we decided to record a show going over everything that we've been doing since March 15th. This includes multiple EVFNs, out of town guests, concerts, movies, and all sorts of other crap. Plus, Kevin doesn't know how to work all these knobs anymore so the shows all crazy loopy and shiznit. I hope you missed us.
If you would like to provide feedback, give us a call at 206-203-5613.
The artist mentioned in the first part of the show was Christina Mesiti.