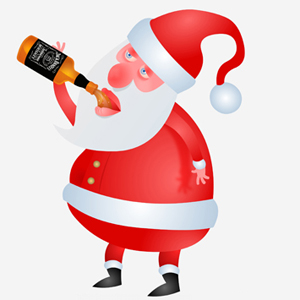 Ho, Ho, Hey! How exciting is this? I bet you didn't expect another episode of A Geek and His Wife before you started opening presents on Christmas day, did you!? Well we're always happy to surprise. I hope we didn't give you a startle... In any event, on this episode we discuss what's been going on since we last talked including a WVFN, some Smunchiness, a little bit of homegrown karaoke, and some Christmas parties. There's also a few money saving deals included in this show (assuming you listen to it right away). If you're looking for a good deal on some video games or some great music, look no further!
The free music can be found at http://www.theropesonline.com, a good deal on some real cool video games can be found at http://machinarium.net, and The Guild sells out can be found at http://www.youtube.com/watch?v=O3_PDrJO8Zc.
You can find more information about the book we discussed on the show, "The Septic's Companion" by visiting the website: http://septicscompanion.com/
As always, if you would like to provide feedback, give us a call at 206-203-5613.