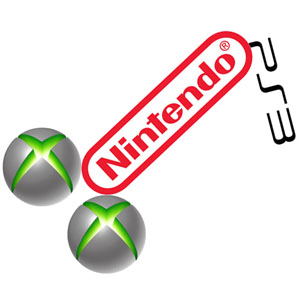 It has been a long time since I've done a Geek Week episode, so one was long overdue. You may recall that a few years ago I did an E3 wrapup with three other hosts. This time around I decided to keep it simple, and upon a suggestion from Aaron of The Big Show we decided to cover the goings on of E3 2010 between just the two of us. We both love talking about games, so this is a long one at about 2.5 hours. However, I'd like to think that if you're a fellow game lover you're going to enjoy our take on the E3 announcements. We cover all three console developer's keynotes and discuss what we took away from what they were serving up. And, believe it or not, we don't argue about it too much. So, it turns out a 360 gamer and a PS3 gamer can actually get along for a short period of time.
If you have any comments, questions, or suggestions, give us a call at 206-203-5613.
Both the intro and outro music is off of the Power Supply album by Anamanaguchi.