Show #87 - NoRegretsTastic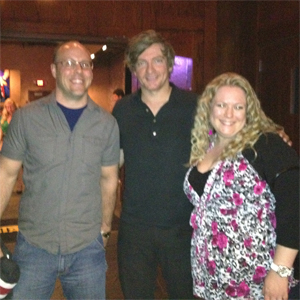 Oh, hey there, I didn't notice you. You say you want a new episode of A Geek and His Wife? Well I'm afraid I can't help you there... Unless, wait! I found one. It was hiding under this couch cushion. It's a little dusty, but I think it's still good. Here, let me clean it up for you. What's on it? Well on this particular Episode you get to find out what Kevin and Heather have been up to since the last one. I think this is the one where they talk about going to a few comedy shows, discuss roller skating in depth, ramble on about movies and work, and even talk about iPhone/iPad apps. Yeah, it's probably one of their better ones, I don't know how I missed it.
Hey, come back, you forgot to get the phone number! It's 206-203-5613, you can still leave a voicemail before the next show.