Show #112 - Dominican Republicisode Part 2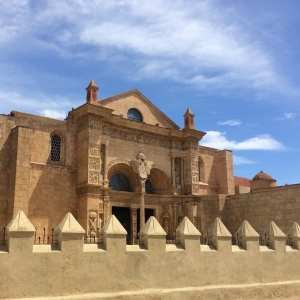 Two weeks in a row! We should record multiple shows at a time more often ;-). This is the second episode in our series on our recent vacation to the Dominican Republic. We talk about some of the people we met while hanging out in our resort, our first venture out into Punta Cana, getting SIM cards for our phones, and a big pool party at the resort. We spend most of this show talking about our excursion to Santo Domingo, the capital of the Dominican Republic. We still have one more episode about our trip coming, and we've been real busy so we should have lots to talk about in upcoming shows, including our TechPHX 2014 recap.
As always, if you have any comments, questions, or suggestions, give us a call at 206-424-8301, send us an email, or visit us online at http://www.facebook.com/ageekandhiswife/.
Opening music from: